Libertarians often speak in an echo chamber and this keeps our numbers small. The Sharpe Way is different. In addition to libertarians, Larry Sharpe brings guests on the show from across the political spectrum who don't normally hear our message. These are sometimes uncomfortable, and often interesting conversations. We don't always change minds, but we do create understanding and dialogue. Larry is getting people to hear us, and that matters.
The Sharpe Way is Making IMPACT
Did you know that New York Governor Cuomo lifted the ban on entertainment venues (effective April 2) exactly two days after Stand Up NY announced their lawsuit against the governor on The Sharpe Way? Larry convinced Dani Zoldan, a co-owner of Stand Up NY, to sue Cuomo in late December. The Sharpe Way team then worked with Dani for over two months to retain a constitutional lawyer with a proven track record of winning against Cuomo. We helped plan the case, and launched a media blitz to put pressure on Cuomo to open up New York. We won.
Bitcoin
Donate Bitcoin to this address
Scan the QR code or copy the address below into your wallet to send some Bitcoin
Larry Sharpe is Getting Press for the Liberty Movement
The Sharpe Way is taking liberty to a whole new level. We've been reaching out to the media and podcasts. We've been sending out press releases. And, we've been making inroads with people outside of the Liberty Movement. It's working. In February, Larry Sharpe appeared on NTD News, a cable news station that's syndicated all over the U.S. which has over 1.3 million Youtube subscribers and over 4 million visitors to their website every month. Shortly thereafter, he appeared on Bernie & Sid in the Morning on WABC to support Zoldan in his lawsuit against Cuomo. He has also appeared on over a dozen podcasts in February, and many more in March.

Subscribe to Channel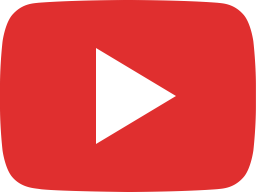 Legalize Comedy, Stand Up NY – Bernie & Sid in the Morning – Dani Zoldan & Larry Sharpe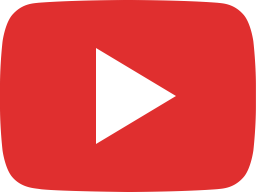 How Have Lockdowns Affected Most Americans? — Larry Sharpe on NTD News: February 9, 2021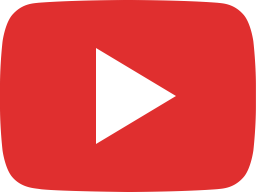 Ex Politician Larry Sharpe Explains Why Government Want to Ban #Cryptocurrency & their benefit in it

It Costs Money to Spread Liberty
Freedom isn't free. Larry Sharpe has cut back on the coaching and training work that he does to pay the bills. He has invested everything that The Sharpe Way brings in through Patreon to build out a marketing team to promote the show. He did these things because he believes in Liberty, and he needs your help.
Help With Your Dollars
What we need more than anything is money. This helps us to keep a staff on board to spread the message. It pays for advertising, press releases, equipment, travel, and other out-of-pocket expenses. With more funding, we can do more of the stuff that we're doing already. We can get our message onto bigger shows. We have a shot at network TV and press. We can be heard, with your help. Can you give a few bucks a month?
Subscribe and SHARE
We really need financial support in order to grow. But if you can't do that, you can still help. Start by subscribing to our channel wherever it appears, and when you see our posts, share them too. This matters and when you share video clips from The Sharpe Way, you're doing your part to spread the message of Liberty in a way that's easy for people to understand.
Let's Make Some Allies
We're not going to agree on everything. Sometimes Larry Sharpe makes bold statements to capture the attention of people outside of our bubble, and you may not like everything you hear. But you will probably like most of it.
Do you agree with Larry on 80% of the outcomes you want? When Larry brings guests onto the show who are Progressives, Conservatives, Libertarians, and others, do you think he can get some of them to agree on 80% of the outcomes we want? When Larry does interviews and appears on podcasts and the news, do you think he can get some of the people listening to agree with 80% of what he has to say? If so, then we're winning. Join the winning team and let's spread Liberty together.